Established in 1988
Serving Austin, TX
SUMMARY
Honest, Reliable Auto Repair Shop in Austin, TX
When you need Austin, TX, transmission repair service, Austin's Transmission And Clutch Specialists is here to help you. Our knowledgeable team of mechanics is highly experienced in this industry, and you can count on us to deliver a high level of professionalism on every job.
Regardless of whether your car is an automatic or manual, you can count on our trained professionals to get the job done right. We work hard to keep our prices affordable, and we never sacrifice quality. The ASE certified technicians at our locally owned and operated company will be happy to answer any questions that you may have about your vehicle and put your mind at ease. Our goal is to get you back behind the wheel and on the road as quickly as possible.
When you need Austin, TX, transmission repair service, Austin's Transmission And Clutch Specialists is the name to trust. We are dedicated to client satisfaction, and we even honor external warranty insurances for your convenience. Allow us to put our experience to work for you. Give us a call today to learn more about our in-house repairs and high quality products!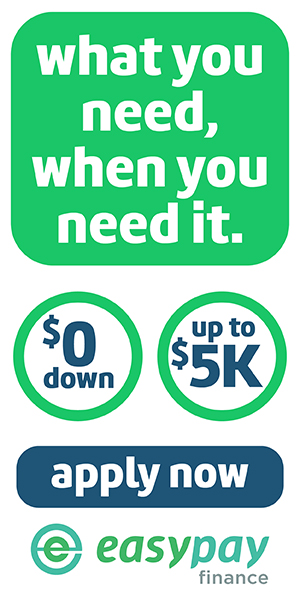 SERVICES
Auto AC and Heat Repair
Uncomfortable temperatures can seem all that much worse when you're behind the wheel, but maintaining a functional and efficient HVAC system in your vehicle doesn't have to be a difficult endeavor. At Austin's Transmission And Clutch Specialists, we provide reliable auto AC and heat services to drivers throughout Austin, TX.
Read MoreR
Auto Service
Your daily routine depends on the reliable operation of your car or truck. When something goes wrong, don't trust your vehicle to just any auto service provider. At Austin's Transmission And Clutch Specialists, we offer expert vehicle repair and maintenance services in Austin, TX.
Read MoreR
Auto Wiring
The electrical systems in today's cars and trucks are more complex than ever, and a malfunction could render your entire vehicle inoperable. If your car or truck is showing signs of an electrical problem, trust the experts at Austin's Transmission And Clutch Specialists to get you back on the road quickly and efficiently.
Read MoreR
Brake Repair
If you're like most drivers, you rely on your brakes to keep you safe on the road. So if your brakes are starting to fail or are showing signs of wear and tear, you need a reliable source for brake repair work in a hurry. And that's exactly where we come in. At our shop in Austin, TX, we offer quick, dependable brake repair services designed to get you safely back out on the road as soon as possible.
Read MoreR
I have been using these guys since 2001. Great work, perfect honesty.
Honest, friendly service.
Honest, Affordable, a great service. I had Matt replace my Cadylidic Convertor did an awesome job. Highly recommended if you want a truthful quote!
Great crew of guys over there, They replaced my clutch and some transmission parts as well. Knocked it out extremly quick and for a good price as well. Will recommend these guys. Thanks again Matt and crew. Ram 3500
I work at Compound Security and we've been bringing all our vehicles in for all sorts of repairs. Yes, it's a small local business so they might not have the fancy waiting room but as far as quality, honesty and quickness I highly recommend these guys!!!
-
AmandaLynn S.
12/11/2018
Honest people , Good Prices
I brought my 2000 Chevy Silverado I needed a transmission rebuilt and engine rear main seal replace, abs Modules replace, the whole rear end differential replace including new brake pads and rotors, drive shaft replace with new yuke joints, Cadilac converter replaced, and some electrical rewiring done. They did a fantastic job I highly recommended them.
I had my clutch go out back in March of 2018. I wanted to wait to make sure everything ran smoothly before writing a review. And it has! They also honored an expired (1-2 day) voucher. Their customer service is on par, a guy named Matt patiently helped us with an ear to lend. And their prices are fair. What more could you ask for?
Great to deal with! Kept me informed of progress and has fixed 2 different cars for me.
The mechanics here are professional and were highly responsive to minor details and concerns. I took my car in for a clutch replacement and was impressed with the customer service, speed, and professionalism. No complaints here!
I loved their work. I had my car towed in thinking the damage was going to be around 1500-2000, pulling out and cracking the transmission, but not only did they find a way to not do that, they fixed it without extracting the transmission at all! PLUS, they called the tow truck themselves, and only charged 55 dollars! The car feels very responsive , I don't know if they fixed a few odds and ends? But the car feels great and it was fixed at an excellent price. Customer service and human interaction very good as well. This was my first major car malfunction on a car I deemed valuable to keep, I was scared, but these guys hooked me up and saved me a buttload of money the process. Very good business.
Good experience with Austin Transmission and Clutch Specialist. Very, very reasonable compared to other estimates. Had my truck fixed in a week and the shop stood by their work when a sensor failed and needed to be replaced. For transmission work I would use them again.
As you can see both cars have had tranny rebuilt by Austin Transmission and I have had zero issues with either one. I will have them do all my tranny work, as they do it right and in a professional manner in time and as to what might need extra attention...
The team at Austin's Transmission rebuilt my Th350 transmission for my 67 c/10 in one day great job now she runs smooth strong shifts and fast luv it this team is professional and courteous I will be bringing my c-4 trans from my 68 mustang to them great workmanship and clean satisfied customer
They were quick Helped me finance and the car is running beautifully
-
mcphedrain g.
3/18/2017
I burnt out my clutch like a moron. My experience here was very professional. I was very pleased with how my Jeep and I were treated. Thank you!
Excellent service, friendly staff and spot on with the estimate. I do recommend and will use them again. Thanks guys, keep up the good work!
Could not ask for a better bunch of people. I have been looking for a honest, family owned, auto shop for the last 10 years. They have worked on 3 of my vans and they are doing very well. Tired of no accountability? Go to my new friends at Austin Transmission. I'm so happy I found them. THANKS GUYS!!!
Very friendly and straight forwarded. I went there to get my clutched replaced. I found them to be the cheapest place in town. Great shop. :-)
Honest and Reliable Service
Austin Trans has been taking care of our cars for years!!! Honest and reliable service!
Have about 15,000 miles on my 54 Hydro rebuild and no leaks nor-issues!!!!!
10% Off Clutch Jobs & Trans Rebuilds
10% Off Clutch Jobs & Trans Rebuilds
Austin's Transmission And Clutch Specialists
711 E St Elmo Rd
Austin, TX 78745
512-298-4950
Maximum discount of $100
Offer Ends April 26, 2019
Powered by Web.com
Share Us With Your Friends and Family
Message Sent. Thank you for contacting us. We will be in touch with you shortly.
Send A New Message
Contact
Austin's Transmission And Clutch Specialists
Hours
Mon - Fri:

8:00am

-

6:00pm

Weekends:

Closed